Export Custom Fields to Excel!
Custom Fields Power-Up
| What's new in 1.9.38 |   |
| --- | --- |
| Version 1.9.38 introduces support for the Trello Custom Fields Power-Up. " The Custom Fields Power-Up allows you to create additional fields for this board that you and your team can set on cards. For example, you might want to add a date field that can be used to store when work was started on a particular card. You can toggle whether these fields should show up on the front of cards providing more glanceable information. | |
| With this power-up you can add custom fields to any board, choosing among some field types: | |
TrelloExport will add those custom fields as columns to your Excel report: just check to export CustomFields, and you will see new columns listed in the dropdown.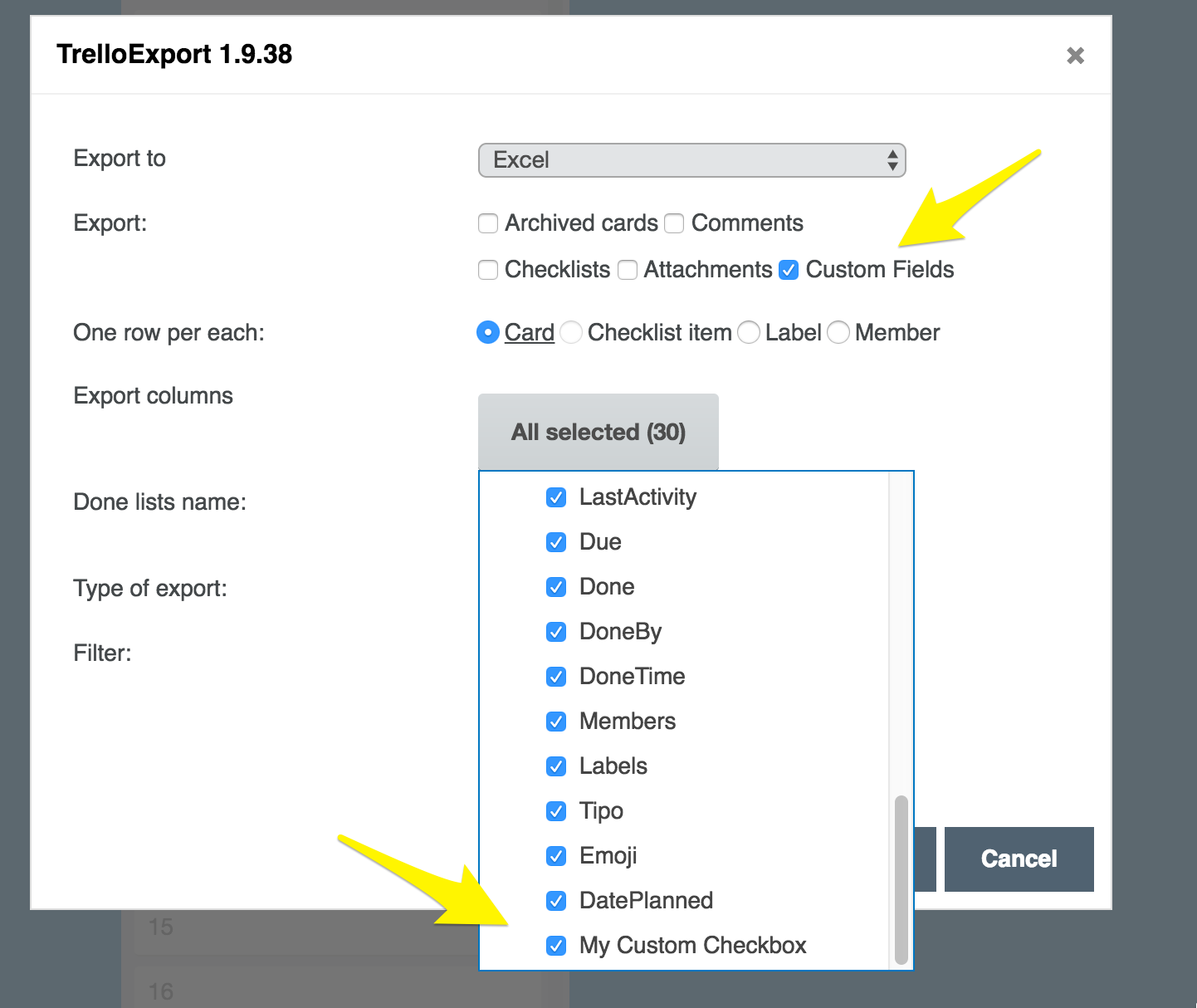 Feedback
Your feedback is always welcome. If you have any problem please open an issue on GitHub or contact me, I'll do my best to fix it quickly.
Donate?
If you wish to support the development of this tool, you can now make a donation.
Download
You can now get TrelloExport from the Chrome Web Store at this URL.

If you want the source version, get them on GitHub at https://github.com/trapias/trelloExport, and follow the installation instructions in the readme.

Published: 2017-05-12

Tags:

trello

chrome

excel

markdown

html

opml