New look!
A brand new look
TrelloExport 1.9.53 does not introduce any new features, except for the new options dialog look.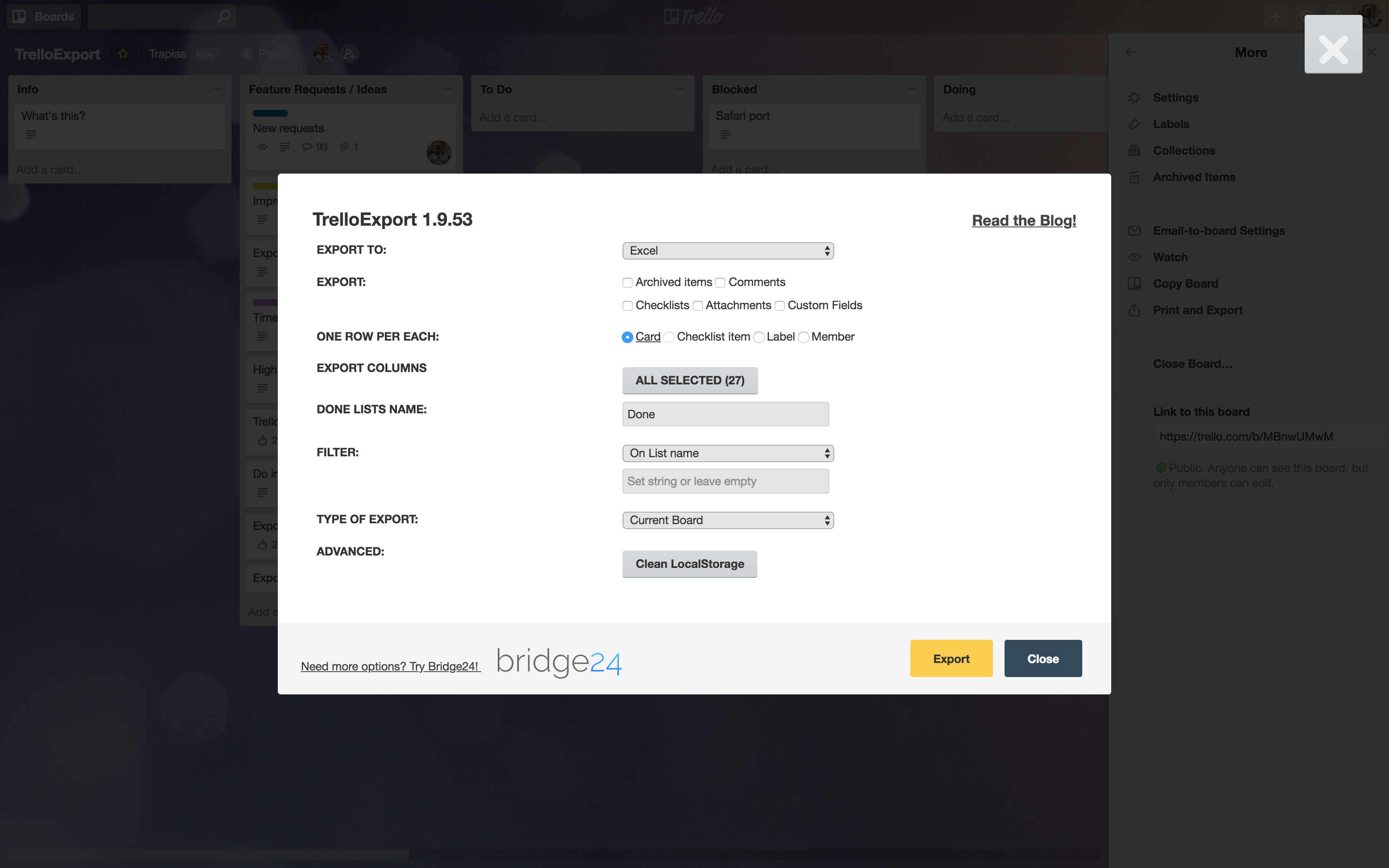 The new dialog is built with Tingle, a nice and lightweight modal plugin: isn't it cool?
…and a sponsor
As you might have noticed, there's a a new area in the dialog's footer: that's for TrelloExport new sponsor:
-
I'm developing TrelloExport with love, and know it helps quite some people out there. I'm adding new features everytime I can, I have plans for it… but there are times when you might need something more, sooner.
That's where Bridge24 comes in: it features a set of very interesting functions to improve your Trello-based workflow, such as exporting data, generating charts and reports, editing cards and more.
Give it a try!
Feedback
Your feedback is always welcome. If you have any problem please open an issue on GitHub, I'll do my best to fix it quickly.
Donate?
If you wish to support the development of this tool, like Richard did (thanks again!), you can make a donation.
Download
You can now get TrelloExport from the Chrome Web Store at this URL.

If you want the source version, get them on GitHub at https://github.com/trapias/trelloExport, and follow the installation instructions in the readme.

Published: 2018-06-19

Tags:

trello

chrome

excel

markdown

html

opml

twig

template